SFIZI ENJOY 
TOSCANA MON AMOUR | 20
MIXED TUSCAN SALAMI, CHEESES, FLAT BREAD AND… "FANTASY"
BASTONCINI DI POLLO RUSPANTE | 10
LOCAL CHICKEN  FRIED , MARINATED IN SOY SAUCE AND GINGER WITH THAY SAUCE
BECCAFICO | 12
BREADED ANCOVIES, PINE NUTS, RAISINS, PARSLEY WITH LIME MAYONNAISE
PECORINO ENJOY| 12
FRIED PECORINO CHEESE , SWEET AND SOUR ONIONS.
TARTARE ENJOY |15
 BEEF BEEF, SALT, OIL ,PEPPER ,CAPERS ,ONION,MUSTARD CUCUMBERS IN VINEGAR ,TABASCO,WORCESTERSHIRE
SFIZI ENJOY ARE ALL AVAILABLE IN THE HALF PRICE SNACK VERSION
CROSTONI E POKE BOWL
ENJOY POKE SALMONE |15
BLACK RICE, AVOCADO, SEARED SALMON, SESAME, EDAMAME, SEASONAL VEGETABLES,DRIED FRUIT WITH MAPLE SYRUP AND CHILI,SOUR AND SOY SAUCE
ENJOY CHIKEN SALAD   |13
SALADE , CHICKEN, ONION, DRIED FRUIT,GRIL VEGETABLES,CHEESE,TOMATOES AND BASIL
CROSTONE SCAROLA AND RICOTTA   |12
BRUSCHETTA RICOTTA CHEESE AND SCAROLA SALTED WITH GARLIC AND ONION .
CROSTONE SALSICCIA |10
BRUSCHETTA PECORINO CHEESE AND SAUSAGE
CROSTONE LONZINO  |10
BRUSCHETTA,PECORINO CHEESE,PEAR,LONZINO
CROSTONI MISTI | 12
MIX BRUSCHETTA
I Nostri

Ravioli
DELIZIA RIPIENA DI BURRATA  CON POMODORO E BASILICO| 11
RAVIOLI STEFFED WITH BURRATA WITH TOMATO AND  BASIL
DELIZIA DI SFOGLIA AL BASILICO RIPIENA CON PESTO ,  AL POMODORO FRESCO  | 10
PUFF PASTRY RAVIOLI WITH BASIL STUFFED WITH PESTO , TOMATO SAUCE.
RAVIOLI CON FARINA DI FARRO RIPIENI ALLA RAPA ROSSA E FONDUE AL PECORINO E PISTACCHI  | 11
SPELLED FLOUR RAVIOLI STUFFED WITH BEETROOT AND PECORINO FONDUE  AND PISTACCHI
Le Nostre Pinse e Focacce :
FOCACCIA CON PORCHETTA "HOME MADE " INSALATINA E SENAPE | 12
FOCACCIA WITH HOME MADE PORCHETTA ,SALADE AND MUSTARD
PINSA  SALSA DI POMODORO BASILICO E MOZZARELLA FIORDILATTE  |10
PINSA TOMATO SAUCE, BASIL ,AND MOZZARELLA
PINSA MOZZARELLA ZUCCHINE POMODORI CONFIT E PROSCIUTTO COTTO | 12
PINSA WITH ZUCCHINE , CONFIT TOMATO AND BAKED HAM , MOZZARELLA
PINSA PROSCIUTTO CRUDO ,MOZZARELLA ,POMODORINO FRESCO E RUCOLA | 13
PINSA  RAW HAM , MOZZARELLA , FRESH TOMATO , ROCKET .
OFYR GRILL
GALLETTO | 14
GRILLED COCKEREL WITH GREEN SALD
ENJOY'S RIBS | 14
PORK RIBS WITH BARBECUE SAUCE AND GRILLED POTATOES
GRIGLIATONA| 20
MIXED GRILLED MEAT WITH VEGETABLES AND SAUCE
HAMBURGER CLASSIC | 15
SCOTTONA BURGERS, OUR BREAD, ONION, CHEESE, SALAD, TOMATO, CRISPY BACON, POTATOES AND SAUCES
HAMBURGER ENJOY  | 15
SCOTTONA BURGER,HOMEMADE BREAD,CARAMELIZED ONION,GORGONZOLA CHEESE,DRY TOMATES,FRENCH FRIES
HAMBURGER SALMONE | 15
SALMON BURGER ,BREAD SPIRULINA SEAWEED,TOMATO,AVOCADO,LIME,ONION,GRILL VEGETABLES
ASADO DI BOVINO MAREMMANO |15
COOKED ASADO AT LOW TEMPERATURE AND GRILLED, LIGHTLY SPICY GREEN SAUCE, TOMATO AND ONION SALAD
BEEF RIBS | 18
MARINATED BEEF RIBS, COOKED AT LOW TEMPERATURE AND GRILLED, MUSTARD WITH HONEY, CABBAGE SALAD
TRIS DI HAMBURGER |13
MINI BURGER OF SCOTTONA CHIANINA AND ANGUS,CHEDDAR,ONION,SALAD , ROASTED TOMATOES AND CHIPS
HAMBURGER VEGETARIANO | 12
VEGGIE BURGER, CHARCOAL BREAD,CHEDDAR,SWEET AND SOUR ONION,AVOCADO,PURPLE CABBAGE
FAJTAS ENJOY |14
CHIKEN TORTILLA MARINATED WITH PEPPERS, ONION, CHEESE, PICO DE GALLO,GUACAMOLE
TAGLIATA |18
BEEF WITH ROCKET AND PARMESAN
 VEGETARIANO| 10
VARIETY OF VEGETABLES IN DIFFERENT COOKING
CONTORNI
INSALATA MISTA | 4
                                 INSALATA POMODORI E CIPOLLA|4  
PATATE FRITTE |4
PATATE GRIGLIA | 4
VERDURE GRIGLIA | 5
PER I PIU' PICCOLI  | 10
"PINSA "MARGHERITA + BIBITA
LASAGNA + BIBITA
HAMBURGER + BIBITA
PATATINE FRITTE E BOCCONCINI DI POLLO +
DESSERT
CHEESCAKE CIOCCOLATO O FRUTTI DI BOSCO  |7
LATTE ALLA PORTOGHESE  | 6
(CREAM CARAMEL
SFOGLIATINA ALLA CREMA| 6 
CREAM PUFF PASTRY
PANNA COTTA AL CIOCCOLATO O FRUTTI DI BOSCO |6
(chocolate panna cotta , panna cotta berries)
CANTUCCI E VINSANTO | 7
TIRAMISU' DELLA CASA | 7
( mascarpone cream with biscuits coffee)
TARTUFO BIANCO AFFOGATO AL CAFFE' |6
( ice cream with hot coffee)
TARTUFO NERO AFFOGATO ALL'WHISKY | 6
( ice cream with wisky)
SEMIFREDDO AL TORRONE CON CIOCCOLATO CALDO E NOCCIOLINE | 7
( nougat parfait with hot chocolate and hazelnuts)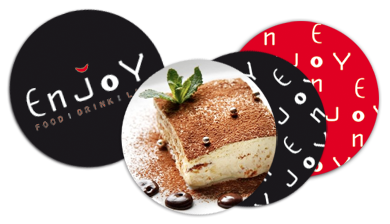 PANE E COPERTO| 2 
NOTE ALLERGENI 
I PRODOTTI RIPORTATI NEI PRESENTI MENU' POSSONO CONTENERE, COME INGREDIENTI O IN TRACCE , LE SEGUENTI SOSTANZE : CEREALI CONTENENTI GLUTINE, CROSTACEI  E PRODOTTI DERIVATI , UOVA E PRODOTTI DERIVATI , PESCE E PRODOTTI DERIVATI , ARACHIDI E PRODOTTI DERIVATI, SOIA E PRODOTTI DERIVATI , FRUTTA CON GUSCIO ( MANDORLE , NOCCIOLE, NOCI, PISTACCHI ETC..) SEDANO E PRODOTTI DERIVATI ANIDRIDE SOLFOROSA E SOLFITI IN CONCENTRAZIONI SUPERIORI A 10 MG/ L 
PRENOTA UN TAVOLO